HULK Metal Forging Service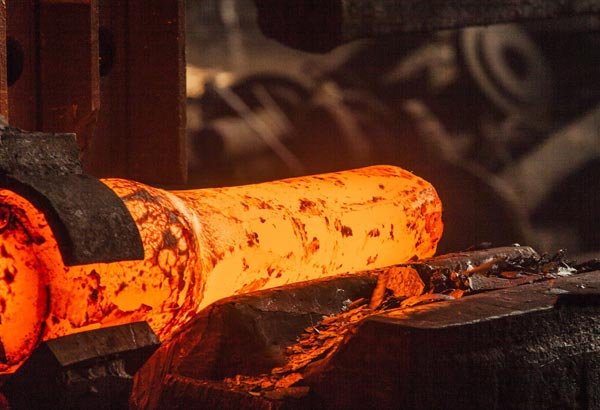 HULK METAL has been focusing on Metal Forging services since the end of the 20th century with continuous development and has mastered the forging processes such as free forging, hot forging, die forging, and cold forging proficiently. HULK Metal can manufacture forgings made of carbon steel, stainless steel, high carbon steel, alloy steel, and other metals. To date. More than a dozen industries such as automobile, construction, mining, textile, and agriculture have applied our products. Customers unanimously recognize Hulk Metal's forging services.
HULK Metal wants to make it easier for you to buy the forged parts you want with a complete forging service.
Team Strength:
Technical Team:
Average working age over 15 years;
Can choose a more suitable Metal forging process and design a perfect solution faster after you provide drawings and requirements.
Production Team:
Average working experience of more than 10 years;
Can skillfully operate the equipment and complete orders faster with a lower defective rate.
Quality Control Team:
Average working age over 20 years;
Can strictly test the product's parameters and properties;
Freight Team:
Average working age over 10 years;
Cooperates closely with dozens of freight companies worldwide and can supply more delivery methods at a lower price;
After-sales Team:
Has a robust and comprehensive service ability;
Can provide excellent after-sales service and quality assurance services.
Our Metal Forging Service Below:
HULK Metal Forging Service Capacities:

Manufacturing

According to Drawings

Process

Hot Forging, Free Forging, Die Forging, Cold Forging, Customized

Materials

Steel: Carbon Steel, Stainless Steel, Alloy Steel, High Carbon Steel.

Surface

Powder Coating, Electro Galvanized, Hot Dip Galvanized, Passivated, Polished, Raw Black

Tolerance

According to Drawings

Industries

Automotive

Construction

Machinery

Appliance

Safety Protection

Electrical

Hardware

Industrial
Factory Capacities
Metal Forging Service Process
Custom Solution:
The experienced technical team will combine hot forging, free forging, die forging, and other processes to design more suitable production solutions according to the parameters and properties of the forging material, shape, size, surface finish, etc. Complete the production of the order and quote accordingly.
Make Mold:
HULK Metal will negotiate with you and determine the final price to start making molds and produce samples, send them to you, and start mass production after confirming that they can meet your requirements.
Producing
The factory strictly implements the ISO9001 quality management system. The production team has an average working age of more than 15 years, is proficient in production technology and equipment operation skills, and can complete orders faster with a lower defective rate.
Quality Control:
HULK Metal's advanced quality control center owns CMMs, X-ray flaw detectors, spectrum analyzers, salt spray testers, etc., which can accurately detect the shape, size, mechanical properties, corrosion resistance, and other parameters and properties of forgings to meet your requirements. The experienced quality inspection team will track the order production throughout the process to ensure that the order pass rate is higher than 98%.
Packaging:
After completing the order, we will pack it. We provide packing services for various boxes, such as wooden, carton, and plastic boxes. If the forgings are afraid of bumping, we will supply anti-collision packaging to ensure that the surface of the product you receive will not be flawed. Before shipping, we will also conduct an unpacking inspection. Check the quantity and quality of products.
Delivery:
We provide free warehousing and transit services. Delivery: If it is FOB, we will send it to the designated port within two days after completing the order; if it is other delivery methods, our professional freight team will plan a more reasonable freight route according to your city.
After Service:
HULK Metal provides lifetime after-sales service. We are responsible for any products with quality problems. We will provide various solutions, such as returns, exchanges, and replenishment. Specific measures will be negotiated with you and implemented to ensure your satisfaction.
Metal Forgings HULK Metal Has Produced: