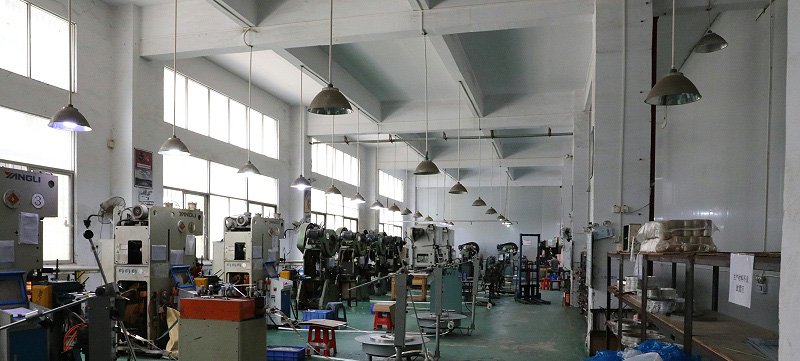 Metal stamping is a crucial process in the manufacturing industry that involves shaping metal sheets into a desired design or pattern. Choosing a reliable metal stamping service supplier is essential to ensure the production of high-quality metal stamping parts. In this blog, we will explore the benefits of selecting a better metal stamping service supplier and highlight the key features to look for in such a supplier. With a focus on HULK Metal, a leading provider of metal stamping services, we will discuss how they meet these criteria and deliver exceptional results.
1. Higher Quality Metal Stamping Parts:
One of the significant advantages of selecting a better metal stamping service supplier is the assurance of higher quality metal stamping parts. These suppliers prioritize quality through stringent testing and quality control measures. This ensures that the metal stamping parts produced meet or exceed your OEM requirements. By choosing a reliable supplier like HULK Metal, you can be confident in the durability and efficiency of the metal stamping parts.
2. Better Service Experience:
A better metal stamping service supplier aims to provide a seamless and hassle-free experience to their customers. They understand the importance of clear communication, timely deliveries, and efficient customer support. Choosing such a supplier allows you to rely on their expertise in metal stamping, and you can expect a professional approach to meet your specific requirements. HULK Metal, for example, prides itself on its complete supply chain and thoughtful services that cater to your unique needs.
3. Cost Savings:
Partnering with a better metal stamping service supplier often leads to cost savings in the long run. These suppliers prioritize efficiency in their manufacturing process, utilizing cutting-edge technology and advanced factories to optimize productivity. This efficiency translates into cost savings for you as a customer, enabling you to allocate your budget effectively. HULK Metal understands the importance of affordability and offers greater discounts with larger quantity orders, ensuring cost-effectiveness for their clients.
4. Additional Surprises:
Choosing a better metal stamping service supplier can sometimes lead to pleasant surprises beyond your expectations. These suppliers are committed to continually improving their services and products. They may offer innovative solutions, suggestions for design enhancements, or value-added services to enhance your overall experience. By choosing HULK Metal, you may unlock additional benefits that enrich your metal stamping project.
Features of a Better Metal Stamping Service Supplier:
a) Passed a series of Certifications:
A reliable supplier should have relevant certifications that testify to their adherence to industry standards and best practices. It is crucial to look for certifications like ISO 9001:2015, which showcases the supplier's commitment to quality management systems. By partnering with HULK Metal, you can be assured of their compliance with these certifications, guaranteeing a high level of quality control.
b) More Advanced Factories:
Modern and well-equipped factories are essential for efficient metal stamping processes. A better metal stamping service supplier invests in advanced technology and machinery, ensuring precise and consistent production. These facilities enable the supplier to meet tight tolerances and handle complex metal stamping projects. HULK Metal boasts state-of-the-art factories that foster precision and efficiency in their metal stamping operations.
c) Dedicated Quality Control Center:
Quality control is crucial to delivering superior metal stamping parts. A reputable supplier should have a dedicated quality control center equipped with advanced testing tools and qualified personnel. This ensures that each metal stamping component undergoes rigorous inspection to meet the desired quality standards. HULK Metal takes pride in its dedicated quality control center, ensuring that every metal stamping part they produce undergoes thorough scrutiny.
d) Comprehensive Services and QA Service:
A better metal stamping service supplier offers comprehensive solutions, from product design to final delivery. These suppliers understand the importance of assisting customers in every step of the metal stamping process. This includes providing guidance in material selection, tooling design, prototyping, and post-production services. Furthermore, the supplier should offer a robust quality assurance (QA) service to ensure that the metal stamping parts meet your specified quality requirements. HULK Metal excels in providing comprehensive services and offers a reliable QA service to meet your unique needs.
Conclusion:
Choosing a reliable metal stamping service supplier is crucial to ensure the production of high-quality metal stamping parts. Suppliers like HULK Metal prioritize quality, service excellence, cost savings, and surprises that exceed expectations. By considering key features such as industry certifications, advanced factories, dedicated quality control centers, and comprehensive services, you can select a supplier that meets your requirements and provides a seamless experience. With its commitment to complete metal stamping services and attention to customer satisfaction, HULK Metal emerges as a trusted partner in your metal stamping projects.