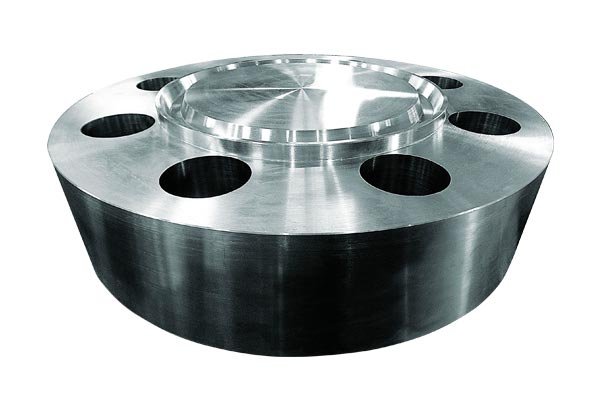 Carbon steel forging service is a process in which the forging factory selects the proper forging (hot forging, free forging, die forging, ring rolling) process according to the shape, size, and performance requirements of carbon steel forgings and completes the order production. The more experienced the foundry, the more perfect the solution, and the more able it is to complete the order at a lower cost to ensure quality. HULK Metal has been engaging in the production service of carbon steel forgings since the second half of the 20th century providing carbon steel forging services for more than 20 industries, such as machinery manufacturing, construction, mining machines, automobiles, chemicals, food, and home appliances. The products produced cover most of the countries in the world.
We will continue improving service quality so that more customers can buy the metal products they want faster.
Team Strength:
Technical Team:
Average working age over 15 years;
They can formulate complete production solutions according to the drawings of carbon steel forgings and the grades of carbon steel, which can reduce production costs more effectively.
Production Team:
Average working experience of more than 10 years;
They are proficient in the production process of forging and can strictly follow the production orders according to the requirements and complete the order with a higher yield.
Quality Control Team:
Average working age over 20 years;
They can use various testing instruments proficiently and track the whole process of order production to test product quality to ensure that the pass rate of the order is higher than your requirements.
Freight Team:
Average working age over 10 years;
They are familiar with major global routes, work closely with freight companies, and can formulate perfect freight solutions according to your requirements.
After-sales Team:
Has a robust and comprehensive service ability;
Can provide excellent after-sales service and quality assurance services.
Our Carbon Steel Forging Service Below:
HULK Metal Carbon Steel Forging Service Capacities:
Manufacturing

According to Drawings

Process

Forging: Hot Forging, Free Forging, Die Forging.

Machining

Surface Treatment

Materials

Carbon Steel: Q235, 20#, 45#.

Surface

Powder Coating, Electro Galvanized, Hot Dip Galvanized, Passivated, Polished, Raw Black

Tolerance

According to Drawings

Industries

Automotive

Construction

Machinery

Appliance

Safety Protection

Electrical

Hardware

Industrial


Factory Capacities:
Carbon Steel Forging Service Process:
Custom Solution:
We will formulate a preliminary solution after receiving the drawings and production requirements of carbon steel forgings and then communicate with you to determine the final solution.
Making Molds and Samples:
After confirming the solution, we will start making molds and carbon steel forgings samp; send the samples for your testing, and begin mass production of the order after they pass the test.
Producing:
The carbon steel forging factory will implement the ISO 9001 quality management system. Workers will complete each process faster in strict accordance with production requirements.
Quality Control:
The quality inspection team will track the entire production process and check each process' pass rate to control the yield of the order. We will also test the carbon steel forgings' shape and performance, and so on, according to your request.
Packaging:
We have various box and filling materials to select to meet your packaging requirements. We also supply branding printing services to print your logo on the box to increase your brand exposure.
Delivery:
We will put the packaged goods into the storage center and ship them according to your requirements and demand cycles. Because we have a professional freight team, we can supply you with various delivery methods.
After Service:
HULK Metal provides lifetime after-sales service. We are responsible for any products with quality problems. We will provide various solutions, such as returns, exchanges, and replenishment. Specific measures will be negotiated with you and implemented to ensure your satisfaction.