Aluminum Die Casting Service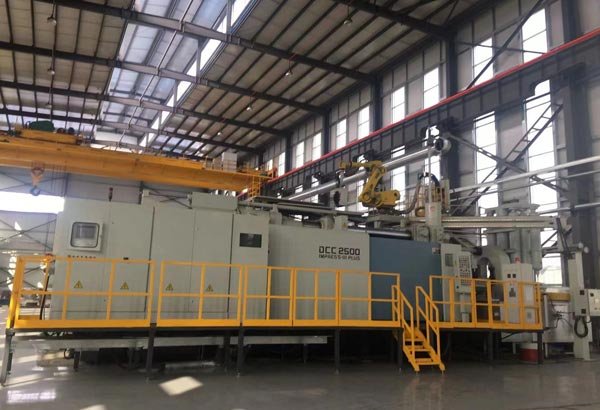 HULK METAL has been focusing on aluminum die casting services since the end of the 20th century and has continuously integrated the supply chain to increase service content and improve service capabilities. HULK Metal can now manufacture aluminum die castings made of Al-Mg, Al-Zn, Al-Si, Al-Cu, and other die-cast aluminum. HULK Metal has supplied high-quality die-casting services to customers in industries such as automobiles, motorcycles, bicycles, home appliances, construction, electricity, heat dissipation, and machinery manufacturing.
HULK Metal wants to help you buy the cast parts you want easier with a complete casting service.
Team Strength
Technical Team:
Average working age over 15 years;
Can develop more suitable production solutions according to drawings, raw materials, and requirements to improve the production efficiency of orders.
Production Team:
Average working age over 10 years;
Can strictly execute the production plan, skilled operation of die casting machines and machining equipment, and can complete orders faster with a higher yield.
Quality Control Team:
Average working age over 20 years;
Equip with advanced CMM, flaw detector, spectrum analyzer, electron microscope, and other testing instruments.
Strictly test aluminum die castings' the parameters and properties such as size, shape, element composition, and mechanical properties to meet your requirements.
Freight Team:
Average working age over 10 years;
Work closely with world-renowned freight forwarding companies to get great prices.
Customize a more suitable freight plan according to your needs.
After-sales Team:
Has a strong and comprehensive service ability
Can provide higher-quality after-sales service and quality assurance services.
HULK Metal Die Casting Service Capacities
Manufacturing

According to Drawings

Process

High-Pressure Die Casting

Materials

Al-Si: YL102(ADC1、A413.0)、YL104(ADC3、A360)

Al-Cu-Si: YL112(A380、ADC10)、YL113(3830)、YL117(B390、ADC14)ADC12

Al-Mg: 302(5180、ADC5、)ADC6

Al-Zn: Y401

Surface

Powder Coating, Sandblasting, Passivated, Polished, Raw Black

Tolerance

According to Drawings

Industries

Automotive

Bicycle

Motorcycle

Construction

Machinery

Appliance

Safety Protection

Electrical

Hardware

Industrial
Factory Capacities
Aluminum Die Casting Service Process
Custom Solution
The technical team will use a more suitable die-casting machine according to the properties, weight, and materials of the aluminum die-casting parts, design a complete production solution, and give a more appropriate quotation based on raw materials and production costs.
Make Mold
We will start making molds after communicating with you to determine the final price and will send you the finished sample as soon as possible. We will mass-produce the order after confirming that they meet your requirements.
Producing
The factory has passed the ISO9001 quality management system certification. Experienced workers can operate the die-casting machine skillfully, pay attention to every detail in the production process, and complete the production of the order faster with a higher yield.
Quality Control:
HULK Metal has an independent quality control center equipped with CMMs, spectrum analyzers, electron microscopes, X-ray flaw detectors, and other equipment. The quality inspection team will track the orders' production throughout the process and strictly test the various indicators of the product to ensure that the pass rate of the order exceeds 98%.
Packaging:
HULK Metal provides more comprehensive packaging services: various packaging boxes such as cartons, wooden boxes, plastic boxes, etc.; more types of anti-collision measures such as bubble film, foam sponge, etc. I have not yet offered custom packaging services such as logo printing.
Delivery:
We support multiple delivery methods. For FOB, we will deliver the goods to the destination port within two days; we also have lots of freight company resources and work closely with dozens of deadly freight companies to obtain great freight prices.
After Service:
HULK Metal provides lifetime after-sales service. We are responsible for any products with quality problems. We will provide various solutions, such as returns, exchanges, and replenishment. Specific measures will be negotiated with you and implemented to ensure your satisfaction.
Products HULK Metal Has Produced: