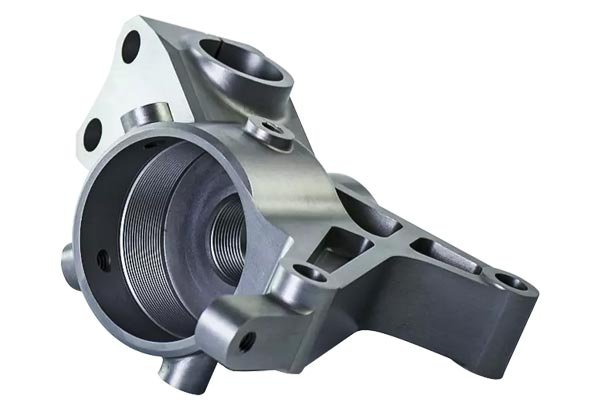 Aluminum die-casting is a production service in which foundries use die-casting machines to produce aluminum die-casting parts from aluminum alloys. The primary alloys are Al-Si alloy, Al-Mg alloy, and Al-Zn alloy. The service capability of an aluminum die-casting plant is mainly reflected in the production capacity (the number and tonnage of die-casting machines) and its matching technical service capabilities and after-sales service capabilities. HULK Meta has been engaged in aluminum die casting services since the second half of the 20th century, with ten die-casting machines including 1 4500 ton, 1 2500 ton, 1 1600 ton, and several other cargoes. We have set up a technical team, quality control team, freight team, and after-sales service team to provide you with comprehensive aluminum die casting services.
We hope you can buy higher quality products faster at HULK Metal.
Team Strength:
Technical Team:
Average working age over 15 years;
They can design molds according to drawings and production requirements, select suitable die-casting machines, and formulate complete production solutions, to complete your orders faster and at lower costs.
Production Team:
Average working age over 10 years;
They know the main points in the production process of die casting parts, and they can operate the die casting machine skillfully to complete the order with a higher yield.
Quality Control Team:
Average working age over 20 years;
They can skillfully operate various testing instruments to complete the strict testing of products. Control the overall quality of the order and shorten the complete cycle of the order.
Freight Team:
Average working age over 10 years;
They can help you find a more cost-effective shipping company and provide shipping services such as warehousing.
After-sales Team:
Has a strong and comprehensive service ability
Can provide higher-quality after-sales service and quality assurance services.
HULK Metal Aluminum Die Casting Service Capacities:
Manufacturing

According to Drawings

Process

High-Pressure Die Casting

Materials

Al-Si: YL102(ADC1、A413.0)、YL104(ADC3、A360)

Al-Cu-Si: YL112(A380、ADC10)、YL113(3830)、YL117(B390、ADC14)ADC12

Al-Mg: 302(5180、ADC5、)ADC6

Al-Zn: Y401

Surface

Powder Coating, Sandblasting, Passivated, Polished, Anodized, Raw Black

Tolerance

According to Drawings

Industries

Automotive

Bicycle

Motorcycle

Construction

Machinery

Appliance

Safety Protection

Electrical

Hardware

Industrial
Factory Capacities:
Aluminum Die Casting Service Process:
Custom Solution:
The experienced technical team will choose a more suitable process from die casting, investment casting, and coated sand casting according to the castings' raw materials, precision, and mechanical properties and formulate a complete production solution to shorten the production cycle of the order and Reduce production costs.
Make Molds and Samples:
We will start making molds and samples after confirming that passing the solution. Samples will be sent by a more suitable shipping method for your testing as soon as possible.
Producing:
The factory has passed the ISO 9001 quality management system certification. The workers have rich operating experience and can complete each production process better and faster.
Quality Control:
The quality inspection team will track the orders throughout the process and test the shape, size, and mechanical properties. Ensure that the overall quality of the order meets your requirements.
Packaging:
We have packaging boxes and fillings of various materials and will pack the finished goods as required. We also provide services such as pattern printing, laser engraving, etc.
Delivery:
We will store the finished packaged product in our warehouse center. You can determine the number of goods and delivery cycle per time according to your needs.
After Service:
HULK Metal provides lifetime after-sales service. We are responsible for any products with quality problems. We will provide various solutions, such as returns, exchanges, and replenishment. Specific measures will be negotiated with you and implemented to ensure your satisfaction.