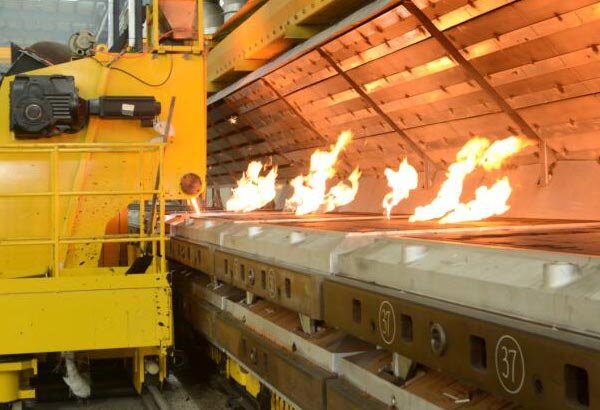 Sand casting services are a service for processing castings through various sand casting processes such as clay sand casting, resin sand casting, and coated sand casting. Sand casting service providers generally choose a more suitable casting process according to the precision of the casting, the complexity of the shape, and the raw materials. HULK Metal has engaged in sand casting services since the end of the 20th century provided high-quality castings for more than 20 industries, such as automobiles, agricultural machinery, mining machinery, construction, and machine manufacturing.

We also supply more comprehensive services by continuously integrating the supply chain to help you quickly buy the products you want.
Team Strength:
Technical Team:
Average working age over 15 years;
They can formulate a complete production solution according to the drawings of the castings and your requirements to complete the order at a lower cost and with a shorter production cycle.
Production Team:
Average working experience of more than 10 years;
They are proficient in production technology, able to do their jobs and more efficiently complete the production targets of their respective processes. Can fulfill orders with a higher yield.
Quality Control Team:
Average working age over 20 years;
They can track the production of sand castings in the whole process and strictly check the indicators of semi-finished products in each process to ensure that workers can carry out the order in an orderly manner according to the production solution. They can test the parameters and performance of the finished product according to your requirements to ensure that the order pass rate exceeds 98%.
Freight Team:
Average working age over 10 years;
Integrate freight company resources. They can also provide services, such as warehousing, transit, and freight route planning.
After-sales Team:
Has a strong and comprehensive service ability;
Can provide excellent after-sales service and quality assurance services.
https://www.hulkmetal.com/stainless-steel-casting-service.html
Sand Casting Service Below:
Sand Casting Service Capacities:
Manufacturing

According to Drawings

Process

Sand Casting: Clay sand casting; Resin Sand Casting; Coated Sand Casting; Customized.

CNC Machining:

Surface Treatment:

Materials

Steel: Carbon Steel, Stainless Steel, Alloy Steel, High Carbon Steel.

Iron: Cast Iron, Ductile Iron, Gray iron.

Copper: Copper, Copper Alloy

Surface

Powder Coating, Electro Galvanized, Hot Dip Galvanized, Passivated, Polished, Raw Black

Tolerance

According to Drawings

Industries

Automotive

Construction

Machinery

Appliance

Safety Protection

Electrical

Hardware

Industrial
Factory Capacities:
Sand Casting Service Process:
Custom Solution:
The technical team will formulate a complete production solution according to the drawings or samples and determine the price according to the raw materials and production costs.
Making Molds and Samples:
The commercial manager will communicate with you and determine the final price. And we will start making molds and samples after making sure of the costs and send the samples for you to test.
Producing:
The factory strictly implements the ISO 9001 quality management system. The workers will complete the modeling, pouring, shot blasting, and other processes strictly under the production solution.
Quality Control:
The technical team will ensure that the overall quality of the order meets your requirements by tracking the production and testing the parameters of the product in each process.
Packaging:
We have packaging boxes of various materials and packaging materials that can provide types of protective measures to meet your product packaging requirements. We also supply custom packaging, brand printing, and other services.
Delivery:
The freight team will fulfill the delivery more efficiently according to the agreed delivery requirements to shorten the delivery time. We have more freight resources if you need them. And we can also help you plan more suitable freight methods and routes.
After Service:
HULK Metal provides lifetime after-sales service. We are responsible for any products with quality problems. We will provide various solutions, such as returns, exchanges, and replenishment. Specific measures will be negotiated with you and implemented to ensure your satisfaction.