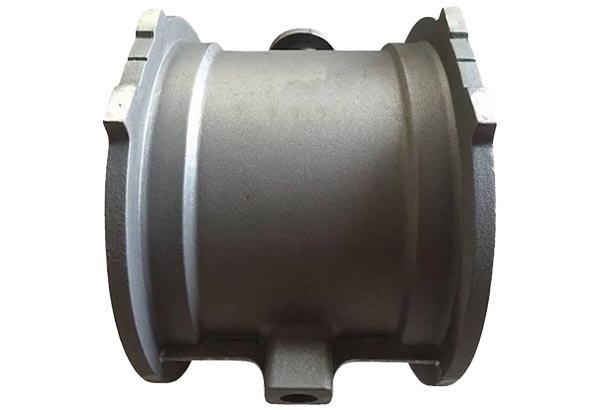 Iron Casting Service is to use sand casting, investment casting, lost foam casting, and other processes to complete the production of castings using ductile iron, gray iron, and other iron as raw materials to obtain the desired products directly or to carry out finishing machining through machining so that the castings have For more functions or higher precision surfaces, powder coating, galvanizing and other surface treatments can be performed to achieve higher corrosion resistance.
HULK Metal has focused on iron casting services since the end of the 20th century with a well-established supply system. You can enjoy a better casting service.
Team Strength:
Technical Team:
Average working age over 15 years;
Familiar with the properties of each type of iron, such as ductile iron, gray iron, and cast iron, and can choose the appropriate casting process according to the complexity and performance requirements of the casting and formulate a perfect production solution.
Production Team:
Average working experience of more than 10 years;
Familiar with the responsibilities of each position, can complete the work in strict accordance with the production standards, and can achieve the indicators required by the production solution faster.
Quality Control Team:
Average working age over 20 years;
Able to use various testing instruments proficiently. They would track the order production throughout the process to control the overall quality of the order to meet your requirements.
Freight Team:
Average working age over 10 years;
Familiar with various delivery methods. The freight forwarding resources with sea, land, and air transportation routes can obtain great prices.
After-sales Team:
Has a strong and comprehensive service ability;
Can provide excellent after-sales service and quality assurance services.
Our Iron Casting Service Below:
HULK Metal Iron Casting Service Capacities:
Manufacturing

According to Drawings

Process

Sand Casting: Clay Sand Casting, Coated Sand Casing, Resin Sand Casting.

Precision Casting: Investment Casting, Lost Foam Casting.

Machining:

Surface Treatment:

Materials

Cast Iron,

Ductile Iron,

Gray iron,

Customized

Surface

Powder Coating, Electro Galvanized, Hot Dip Galvanized, Passivated, Polished, Raw Black

Tolerance

According to Drawings

Industries

Automotive

Construction

Machinery

Appliance

Safety Protection

Electrical

Hardware

Industrial
Factory Capacities:
Iron Casting Service Process:
Custom Solution:
We will select to use sand casting, investment casting, lost foam casting, or other casting processes to complete the order according to the drawings and your requirements and develop a complete production solution. This solution will allow you to pay less for a higher quality product.
Making Molds and Samples:
We will start making molds and samples after communicating with you and determining the feasibility of the solution. We will send multiple iron castings for you to test and begin mass production of the order after the samples pass the test.
Producing:
The factory strictly implements the ISO 9001 quality management system. Workers will complete the production of iron casting orders within the stipulated time according to the production solution.
Quality Control:
The quality inspection team will track the orders' production throughout the process and use advanced equipment and instruments to detect the iron castings' shape, size, mechanical properties, and surface finish.
Packaging:
After producing the product, we will complete the packaging as required. We have a variety of packaging boxes and product protection measures that you can select.
Delivery:
We will send the packaged product to you as fast as possible if it is FOB delivery, we will send the goods to the destination port within two days. Our freight team has the resources of better freight companies. If you need them, we can recommend them to you. Therefore, you can make a better choice.
After Service:
HULK Metal provides lifetime after-sales service. We are responsible for any products with quality problems. We will provide various solutions, such as returns, exchanges, and replenishment. Specific measures will be negotiated with you and implemented to ensure your satisfaction.