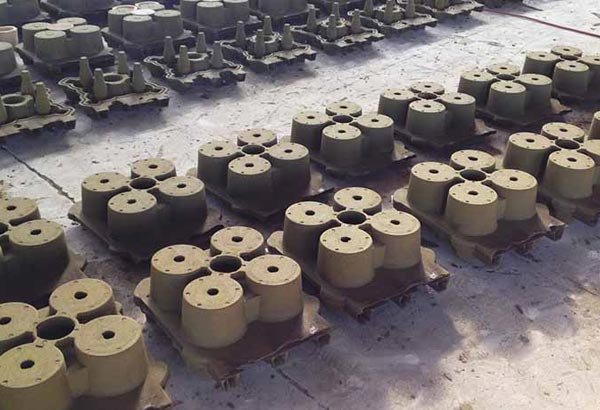 HULK METAL has engaged in resin-coated sand casting services since the end of the 20th century. We have served customers in over a dozen industries, such as home appliances, machine manufacturing, agricultural machinery, mining machinery, and construction. Through continuous integration of the supply chain, HULK Metal can now provide resin-coated sand casting services for cast iron, gray iron, ductile iron, carbon steel, stainless steel, alloy steel, and other raw materials. To better serve every customer, we also set up a technical team, production team, quality control team, freight team, and after-sales service team.
HULK Metal wants to help you buy the Resin Coated Sand Casting parts you want easier with a complete Resin Coated Sand Casting service.
Team Strength:
Technical Team:
Average working age over 15 years;
Plan more suitable resin-coated sand casting solutions according to the castings' drawings and requirements to shorten the order duration.
Production Team:
Average working experience of more than 10 years;
Proficiency in resin-coated sand casting various processes. Can complete steps such as modeling, pouring, handling, etc., and finish orders faster with a higher yield.
Quality Control Team:
Average working age over 20 years;
Can operate various testing instruments more proficiently and strictly test the castings' various parameters.
Freight Team:
Average working age over 10 years;
Familiar with various sea, land, and air routes and close cooperation with freight companies can obtain great freight prices.
Can provide better freight services.
After-sales Team:
Has a strong and comprehensive service ability;
Can provide excellent after-sales service and quality assurance services.
Our Resin Coated Sand Casting Service Below:
HULK Metal Resin Coated Sand Casting Service Capacities:
Manufacturing

According to Drawings

Process

Resin Coated Casting, Machining, Surface Treatment.

Materials

Steel: Carbon Steel, Stainless Steel, Alloy Steel, High Carbon Steel.

Iron: Cast Iron, Ductile Iron, Gray iron.

Copper: Copper, Copper Alloy

Surface

Powder Coating, Electro Galvanized, Hot Dip Galvanized, Passivated, Polished, Raw Black

Tolerance

According to Drawings

Industries

Automotive

Construction

Machinery

Appliance

Safety Protection

Electrical

Hardware

Industrial
Factory Capacities:
Resin Coated Casting Service Process:
Custom Solution:
The professional technical team will formulate a more suitable production solution according to the drawings and material requirements and calculate the raw material and production cost to give a more suitable quotation.
Making Molds and Samples:
HULK Metal will start making molds and samples after communicating with you and confirming the final price. Samples will be sent to you for testing as soon as possible. The order's mass production will start after confirming Samples pass the test.
Producing:
Experienced workers master the pivotal technologies of resin-coated sand casting, such as modeling and pouring, and will manufacture castings strictly according to production solutions and quality requirements. They can fulfill orders faster with higher yields.
Quality Control:
The quality inspection team is proficient in operating CMMs, spectrum analyzers, and other quality inspection instruments, tracking the production of orders throughout the process and testing the raw materials' physical and chemical properties, the products' size, shape, and mechanical properties. They will ensure that the pass rate of the order exceeds 98%.
Packaging:
We have a variety of packaging boxes such as cartons, wooden boxes, plastic boxes, and various anti-collision packaging materials such as foam plastic, bubble paper, and foam sponge. Can supply more suitable packaging according to the characteristics of the product itself and packaging requirements. In addition to this, we also supply Logo printing services.
Delivery:
The professional freight team integrates the resources of global freight companies and can transport goods to North America, South America, Europe, Asia, Oceania, Africa, and other countries in the world. We work closely with freight companies to help you get better freight rates.
After Service:
HULK Metal provides lifetime after-sales service. We are responsible for any products with quality problems. We will provide various solutions, such as returns, exchanges, and replenishment. Specific measures will be negotiated with you and implemented to ensure your satisfaction.