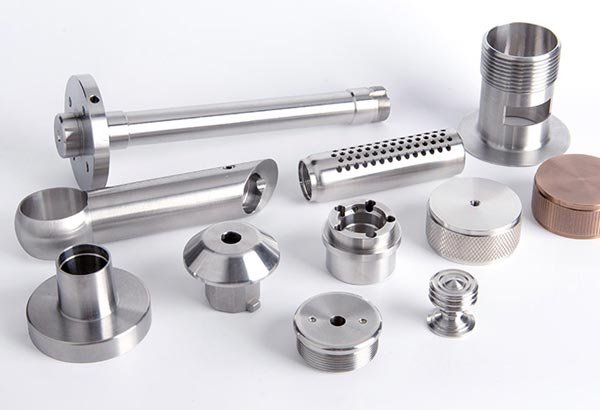 After 20 years of development, HULK Metal has mastered various casting processes such as die casting, investment casting, and lost foam casting. We have provided casting services for castings made of cast iron, ductile iron, grey iron, carbon steel, stainless steel, alloy steel, copper, and aluminum alloys. Our customers have covered over 20 industries automobiles, construction, home appliances, machinery manufacturing, agricultural machinery, mining machinery, and construction.
HULK Metal wants to help you buy the machining parts you want easier with complete precision casting service.
Team Strength:
Technical Team:
Average working age over 15 years;
Can select a more suitable casting process according to the raw material, complexity, precision, etc., and can formulate a complete production solution to shorten the production cost and reduce the production cycle.
Production Team:
Average working experience of more than 10 years;
Understand the casting process and master the skills of each position.
Can more rigorously execute production solutions to fulfill orders faster with higher yields.
Quality Control Team:
Average working age over 20 years;
Master the standards of precision castings such as CE, American Standard, and German Standard. He is proficient in operating CMMs, spectrum analyzers, flaw detectors, and other testing instruments to test raw materials' physical and chemical properties, product shape, size, and mechanical properties.
Freight Team:
Average working age over 10 years;
Familiar with each shipping route, you can get faster and more accurate freight time and help you select the more suitable freight route according to your city.
After-sales Team:
Has a robust and comprehensive service ability;
Can provide excellent after-sales service and quality assurance services.
Our Precision Casting Service Below:
Precision Casting Service Capacities:
Manufacturing

According to Drawings

Process

Precision Casting: Investment Casting, Lost Foam Casting, Resin Coated Sand Casting, Die Casting.

Machining

Surface Treatment

Materials

Steel: Carbon Steel, Stainless Steel, Alloy Steel, High Carbon Steel.

Iron: Cast Iron, Ductile Iron, Gray iron.

Aluminum: Aluminum, Die Cast Aluminum, Al-Mg, Al-Si, Al-Zn, Al-Cu, Al-Mn.

Copper: Copper, Copper Alloy

Surface

Powder Coating, Electro Galvanized, Hot Dip Galvanized, Passivated, Polished, Anodized, Raw Black

Tolerance

According to Drawings

Industries

Automotive

Construction

Machinery

Appliance

Safety Protection

Electrical

Hardware

Industrial
Factory Capacities:
Precision Casting Service Process:
Custom Solution:
The experienced technical team will choose a more suitable process from die casting, investment casting, and coated sand casting according to the castings' raw materials, precision, and mechanical properties and formulate a complete production solution to shorten the production cycle of the order and Reduce production costs.
Making Molds and Samples:
HULK Metal will start making molds and samples after communicating with you to determine the final price. We will send samples to you to test their mechanical properties, shape, size, etc. We will start mass production after they are confirmed to be qualified.
Producing:
The factory strictly implements the ISO9001 quality management system. The workers are proficient in the operation skills of the machine and strictly follow the production solution to complete the order faster with a higher yield.
Quality Control:
The quality inspection team has rich working experience and can skillfully operate CMM, flaw detector, tensile tester, etc. to complete the test of product shape, size, mechanical properties, etc. They will track the order throughout the process and control the order pass rate to exceed 98%.
Packaging:
We provide customized packaging services and can purchase more cost-effective boxes and other packaging materials. We also supply packaging printing services to meet your various needs.
Delivery:
We support multiple delivery methods. Our freight team masters the resources of global freight companies and cooperates closely with many well-known companies to obtain better freight prices. We have a warehousing center that can provide free warehousing services. You can choose a more suitable delivery cycle and method according to the orders' quantity and the actual sales situation.
After Service:
HULK Metal provides lifetime after-sales service. We are responsible for any products with quality problems. We will provide various solutions, such as returns, exchanges, and replenishment. Specific measures will be negotiated with you and implemented to ensure your satisfaction.