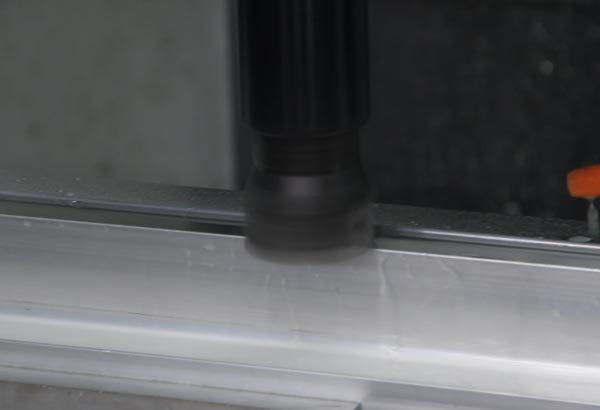 CNC Milling Service is a process in which a machining factory uses a milling machine to process the shape, size, and surface of the product according to the technical requirements of the product. A milling factory with excellent service capabilities can process higher precision and more complex products. HULK Metal's machining center has three sets of 5-axis CNC machine tools, five sets of 4-axis CNC machine tools, and sets of 3-axis CNC machine tools with strong production capacity. We also set up an experienced team to provide procurement, production, quality inspection, packaging, freight, after-sales, and other services.
HULK Metal has provided milling services to buyers in more than 20 industries, such as automotive, construction, machinery manufacturing, etc., and would like to have the opportunity to serve you.
Team Strength:
Technical Team:
Average working age over 15 years;
They can design and program according to drawings and production requirements and develop complete production solutions.
Production Team:
Average working experience of more than 10 years;
They are proficient in operating CNC machines, adjusting programming, and fulfilling orders with higher yields as required.
Quality Control Team:
Average working age over 20 years;
They are proficient in operating various quality testing instruments to detect the product's shape, size, internal structure, and mechanical properties.
Freight Team:
Average working age over 10 years;
They are familiar with global routes and work closely with world-renowned freight companies. In addition to this, they also have warehousing centers to provide more comprehensive services.
After-sales Team:
Has a strong and comprehensive service ability;
Can provide excellent after-sales service and quality assurance services.
Our Machining Service Below:
Turning;
HULK Metal Machining Service Capacities:
Manufacturing

According to Drawings

Process

Machining: Turning, Milling, Grinding, Drilling, Punching, Customized

Surface Treatment

Materials

Casting Parts: Precision Castings, Sand Castings.

Forging Parts: Hot Forgings, Die Forgings, Free Forgings.

Steel: Carbon Steel, Stainless Steel, Alloy Steel, High Carbon Steel.

Iron: Cast Iron, Ductile Iron, Gray iron.

Aluminum: Aluminum, Die Cast Aluminum, Al-Mg, Al-Si, Al-Zn, Al-Cu, Al-Mn.

Copper: Copper, Copper Alloy

Surface

Powder Coating, Electro Galvanized, Hot Dip Galvanized, Passivated, Polished, Anodized, Raw Black

Tolerance

According to Drawings

Industries

Automotive

Construction

Machinery

Appliance

Safety Protection

Electrical

Hardware

Industrial
Factory Capacities:
CNC Milling Service Process:
Custom Solution:
After receiving the drawings and requirements, the technical team will formulate a preliminary solution. The business manager will negotiate and communicate with you to determine the final plan and price.
Programming and Making Samples:
The technical team will start programming and make samples of machined parts. We will send samples to you for testing. We will begin mass production after samples pass the test.
Producing:
The machining factory has three sets of 5-axis machine tools, five sets of 4-axis machine tools, and ten sets of 3-axis machine tools, which can process more complex and precise workpieces. The production team can operate the machine proficiently and follow the process adjustment procedure during the production process to complete the order faster with a higher yield.
Quality Control:
The quality control center has CMMs, electron microscopes, X-ray flaw detectors, and other testing instruments. The quality inspection team will randomly inspect the machined parts of each process. Ensure the pass rate of the order.
Packaging:
We supply boxes and interior fillings in a variety of materials. We will complete the packaging of the product according to your requirements.
Delivery:
We will store the finished packaged product in our warehouse center. You can determine the number of goods and delivery cycle per time according to your needs.
After Service:
HULK Metal provides lifetime after-sales service. We are responsible for any products with quality problems. We will provide various solutions, such as returns, exchanges, and replenishment. Specific measures will be negotiated with you and implemented to ensure your satisfaction.